This December there are a lot of ongoing/multi-day events in Metro Vancouver with a several special activities, fairs, markets, and shows in between. Miss604 is proud to sponsor the Lumiere Festival which will light up the West End in Downtown Vancouver on December 11th and 12th.
Some other content I would like to highlight this month:
This event list is updated several times a week so check back often and submit your events (for FREE) via the contact form. This list is generated using the events you send in so if anything's missing be sure to let me know!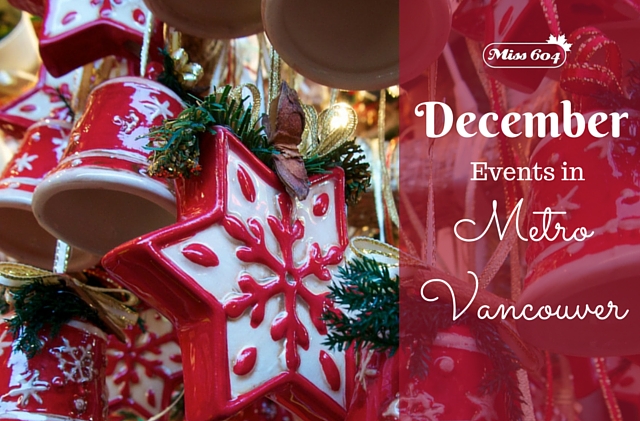 December Events in Metro Vancouver
Jump to: Tuesday, December 1 to Sunday, December 6, 2015
Jump to: Monday, December 7 to Sunday, December 13, 2015
Jump to: Monday, December 14 to Sunday, December 20, 2015
Jump to: Monday, December 21 to Sunday, December 27, 2015
Jump to: Monday, December 28 to Thursday, December 31, 2015


Continue reading »